stitch bonded nonwoven fabric
Product Detail
FAQ
Product Tags
1.Raw Material: 100% Polyester
Color: Any colors, can do as customer's requirements
Weight:65gsm-300gsm
Process of Production : Stitch bond
Needles: 14needles, 18needles, 22needles
Width: 2.8m/3m/3.3m (can be split )
Thickness: 0.3—2.2MM
Color: black, white, grey, beige ...
Texture: Soft, Stiff
Special treatment: Dye, Printed ,laminated , Fire resistance, coating
Logo: can do as customer's requirements
MOQ: 500kg per color, and 1000kg per size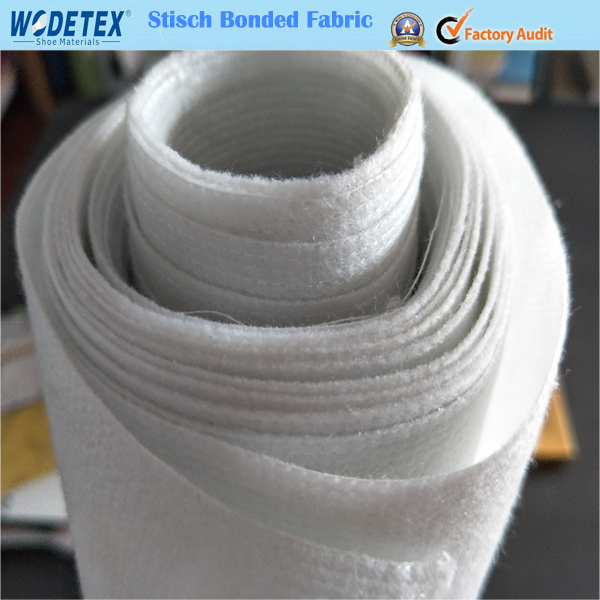 2.Advantage:
Stitchbond nonwoven, or stitchbond softback, mainly composed of polyester fibers composition, compared with the traditional jute and Action-bac, has the following characteristics:
Mould proof and pest against, More evenly daub glue, Effective protection of yarn, Easy processing, comfortable hand- feeling, Non VOC and Heavy metal , Good stability against oven temperature, Reduced flammability, Using recycle fiber, No seasonal, Let carpets more soft.
3.Used:
Non-woven are environmentally friendly products which directly uses polymer chips, short fibers or filaments to form a new fiber product with soft, permeable and planar structure through various web forming methods and consolidation techniques.
Mainly used for shopping, packaging, advertising, electronics, clothing, decoration and other products.
The size and gsm customized according to your requirements
• Medical(nonwoven 10-30gsm) : cap, mask, gown, face masks, foot cover,bed sheets,pillow case
• Agricultural(nonwoven 18-60gsm) :Agricultural covers, wall cover,weed control
• Packaing(nonwoven 30-80gsm):Shopping bags, suits pockets, gift bags, sofa upholstery
• Home Textile(nonwoven 60-100gsm): Sofa upholstery, home furnishing, handbag lining, shoe leather lining
• Industrial(nonwoven 80-120gsm):Blind window,car cover
4.Applications:
1)Roof waterproof roll - environmental protection, air permeability, tear resistance, complete size and specification
2)Shopping bag
3)Carpet base fabric
4)Sole cloth of shoe material - breathable, environmental friendly and friction resistant.
5)Leather base cloth - environmental protection, air permeability and friction resistance.
6)Mattress pad - environmental protection, friction resistance.
Other uses: mainly used for lining, packing of bags, packing of mattresses and other daily necessities, as well as building composite material, roof wall waterproof roll material, etc.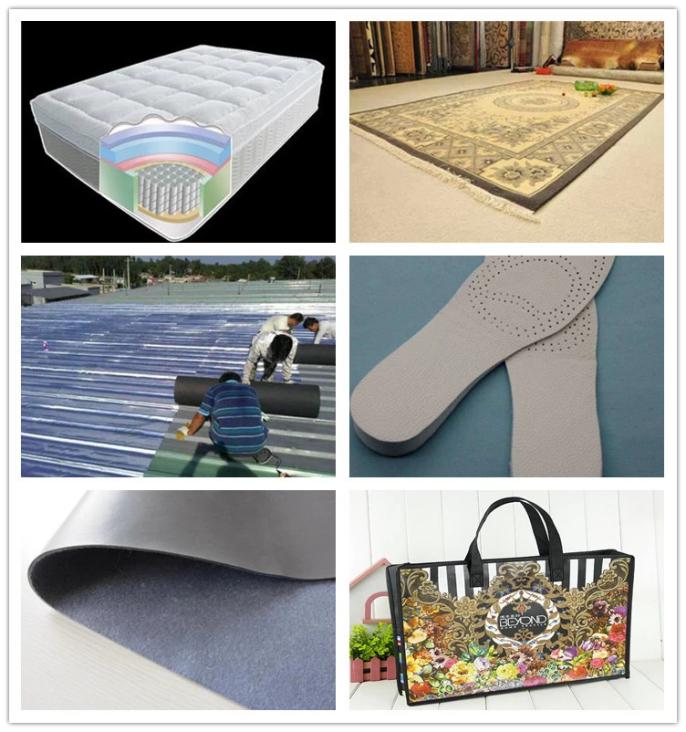 5.Strictly follow the production process:
1)Raw material inspection: Length, Fineness, Intensity,Elongation, Oil length.
2)The technical team confirms the quality of raw material.
⇓ start prodution
3)Appearance inspection: Defect spot, Break stitch. Use visual observation and touch detection.
4)Production line inspection (Repeat three times): Weight, Thickness, Width.
⇓ complete production
5)Laboratory Detection: Weight, Thickness , Width, CD Intensity and Elongation, MD Intensity and Elongation, Bursting Strength,Etc.
---
Previous:
polyester spunbond nonwoven fabric
---
Write your message here and send it to us